Vancouver WA DUI and Criminal Defense Attorney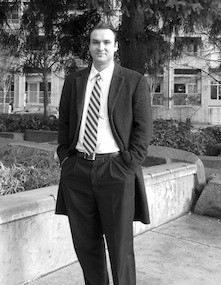 Kris Carrasco is an experienced criminal defense attorney serving the Vancouver, Washington and Portland Metro areas. Kris Carrasco was born and raised in Los Angeles, California. He attended the University of Southern California and graduated with majors in philosophy and political science. He then attended Lewis and Clark Law School and graduated with Juris Doctorate and a certificate in Criminal Law. Mr. Carrasco is admitted to practice in Washington, Oregon and California and actively practices in Washington and Oregon.
Kris Carrasco's primary caseload consists of Domestic Violence, DUIs and drug charges. Mr. Carrasco is passionate about practicing criminal law and takes pride in working with clients to get their lives back together. Mr. Carrasco has handled thousands of criminal cases and has a winning trial record in both criminal and civil cases.
Professional Experience and Affiliations
Vancouver Law Group – Kris Carrasco Attorney at Law – current
Los Angeles City Attorney's Office Civil Liabilities Division
Washington Defenders Association
Washington State Bar Association
Oregon State Bar Association
California State Bar Association
U.S. District Court for the Western District of Washington
Clark County Bar Association
Clark County Inns of Court
Washington Defender Association
Education
University of Southern California
B.A.– Philosophy and Political Science
cum laude
Lewis and Clark Law School
Juris Doctor – Criminal Law Certificate
Bar Admissions
Washington State Bar Association
Oregon State Bar Association
California State Bar Association
United States District Court – Western District of Washington
Results